Overview
Insight
Free v/s Pro
Update Logs
No coding for any type of forms (simple or complex) from now on!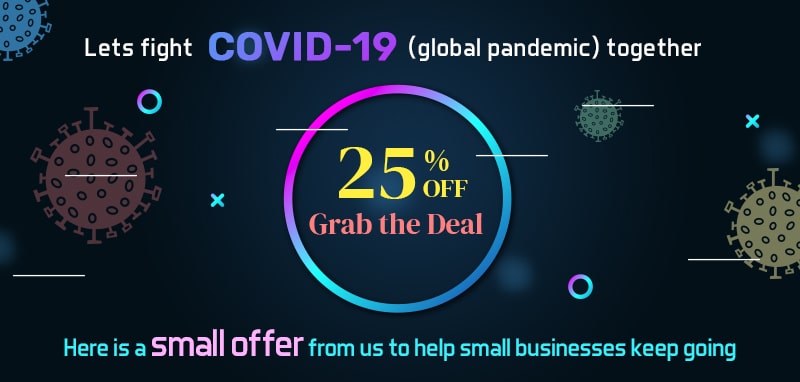 Ultimate Form Builder is a PREMIUM  WordPress Plugin which allows you to create unlimited responsive forms (single step or multi-step). Any type of forms (Contact us, Opt-in, Call-to-Action, Survey, Quotation, Enquiry or anything) can be built using drag and drop form builder.


Using this plugin is super easy and fun because – you can create, customize and build beautiful forms, apply existing form templates for design and use them right onto your WP site in no time. You can receive form submission data via email and store them in the database which can be exported to CSV for your use via plugin's backend.
All forms built via this plugins will be super secure by using various captcha options. You can choose the layout of the form from 10 beautiful pre-designed form templates or choose a default one. You can also preview the form before using it in the site.
Features of the plugin
Unlimited Forms

Single and Multi-Step Support

Single Step Forms

Multi-Steps Forms

Form Pre Designed Templates

10 beautiful predesigned templates available

Form Import / Export

Form Data Import Export

All HTML Fields Available

Single Line Text

Multiple Line Text

Checkbox

Radio Button

Select Option

Email Address

Hidden Fields

Password Fields

Number Fields

UI Elements

Datepicker

Datepicker date range

Dropdown date and time

Dropdown date and time range

UI Slider

UI Range Slider

Custom Elements

File Uploader

Custom Texts

Agreement Block

URL field

WYSIWYG Field

Survey Elements

Star Ratings

Like Dislike Thumb

Choice Matrix

Captcha

Mathematical Captcha

Google Captcha

Multiple Column Layout Support

Form Preview

Email Sending

Email to admin or configured email

Auto reply system to send email to a user after submission

Conditional Logic Support

Display Show Hide Logic

Email Login

Redirect Logic

Advanced Validation

Required Validation

Number Validation

Logical Validation

Ajax Form Submissions

Translation Ready

Mobile Responsive
Browse more premium WordPress plugins
Watch this short video to know the plugin better!
Version 2.0.2

* Few  backend CSS refinement

---
Version 2.0.1

* Few CSS frontend refinement
* Backend link changed.

---
Version 2.0.0

* Plugin made compatible with Elementor and Site Origin Plugin.
* Issues fixed with elementor while using shortcode.
* New 10+ Pre Available form templates 
* New 18 Pre Available multi-step tab templates 
* Add Multi-Step Description
* Unlimited Form Customization Options
* Submit Button and Custom Text Position (Left, right, center) Options.
* Easy Delete Form From Backend Table List Individually.
* Scroll To Top Option Added For Next Button.
* Added Advanced Datepicker enable section instead of UI datepicker on the frontend.
* Auto-Populate value of country, states and city issue fixed by displaying dropdown design in a different way.
* Fully Responsive Form Designed
* Translation ready-made for how to use page.
* CSS Refinement

---
Version 1.1.8

* Added field extra details in the admin email notifications

---
Version 1.1.6

* Ignore required fields when hidden
* Reset button hides the initially hidden fields

---
Version 1.1.4
June 26th, 2017

* Fixed small issue for auto respond email
* Fixed small issue for dropdown date range

---
Version 1.1.2
February 10th, 2017

* Fixed small bug for dropdown datepicker
* Fixed small bug for date format in the email for dropdown datepicker

---
Version 1.1.1
December 15th, 2016

* Replaced get_currentuserinfo function with wp_get_current_user
* Fixed small bug with required message for file uploader
* Fixed small bug for file uploade extensions

---
Version 1.1.0
August 10th, 2016

* Added Country, States and City Fields
* Added Country, States and City import in backend 
* Added form hiding feature after successful form submission
* Added feature to exclude empty fields in the email ,From Name and From Email for admin notification select from Form Fields
* Fixed redirect URL small issue
* Fixed few missed translation text

---
Version 1.0.3
April 8th, 2016

* Changed Form detail field type from text to longtext in database form table
* Added Free version form import feature
* Done some modifications for default value to be shown as 0 from UI slider
* Done design bug fixing for all templates

---
Version 1.0.2
February 9th, 2016

* Fixed date picker UI js conflict with select dropdown js
* Fixed drag and drop ordering bug for multistep form
* Fixed small bug for blank value submission for ui slider

---
Version 1.0.1
February 4th, 2016

* Fixed datepicker date selection bug
* Added Global settings page for disabling font awesome and jquery UI css
* Fixed small bug for pre filled value for range slider

---
Version 1.0.0
February 1st, 2016

* Plugin available for sale in codecanyon

---

View latest version of: Ultimate Form Builder LITE | Demo of Ultimate Form Builder LITE | Buy: Ultimate Form Builder PRO | Documentation of: Ultimate Form Builder LITE | Video tutorials: Ultimate Form Builder LITE
Need help? Contact support.
Ultimate Form Builder
Price: $29
View Documentation
Availability Instant Download
Price Includes All The Taxes
Secure Checkout