Beautify and Intensify your website with our stunning WordPress Themes
Browse All Themes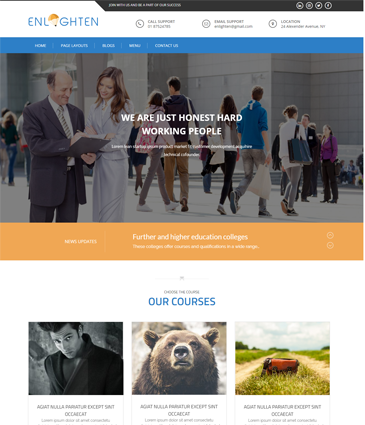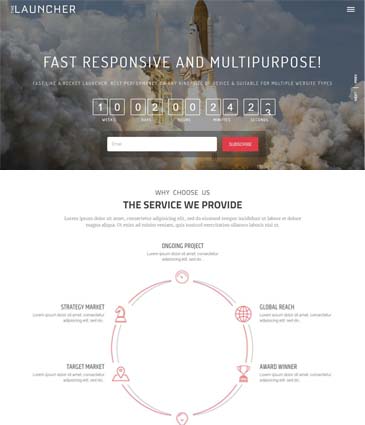 Why AccessPress Themes
Clean Code is what we focus, Elegant Design is what we care and Top-Notch support is what we offer.
Powerful Features
All our themes are loaded with tons of powerful features and functionalities. The theme offers everything that you need to build a complete website yet is very simple to use. We ensure great usability and best user experience.
Clean and Responsive Design
Themes at AccessPress are elegantly designed by professional hands. We aim to introduce uniqueness in the most stylish manner. All our themes are mobile friendly. So, we put good effort and time to give you the best.
Optimized for Speed and SEO
We craft themes with SEO and speed in mind. Our themes implement source ordered content, semantic markup, code efficiency which are loved by search engines. Our themes are optimized to be lightweight and fast.
Quick Expert Support
Got a problem? Our dedicated and friendly support team is always readily available for help. 100% customer's satisfaction is our goal. So we give extra effort to provide amazing tech support for all our users no matter what your skill level is.
Testimonials
Why hear from us only! Hear from our clients what they have to say.
Hello, I would say I am much satisfied! I tested installing the theme AccessPress Lite on my blog and found it very good. Then immediately got the theme and Premium AccessPress Pro already installed in some of my blogs. Now yes, I feel I have a current and competitive blog. Congratulations to AccessPress team!
I am much satisfied
Thank you very much the support team AccessPress lite for service, are really wonderful in their care and in the resolution of the problem. Congratulations to Facebook chat and Junu team.
Thank you very much
Thanks for delivering top quality services to your clients. It just takes a minute to get an answer from you when in difficulties. I use the chat service and I can say that the AccessPress Themes staff knows how to shorten the physical distance to its clients. Thanks again for making our experience with AccessPress Themes the best one online!
Amazing theme and support
I am very pleased with this theme. It is working very well for me, with a long list of plug-ins that are inter-operating quite nicely. The support on the forums has been excellent as well. I have practically no skills with PHP nor any kind of development platform, and I've had a very easy time getting this theme to do what I need it to do. Thank you, AccessKeys!
Excellent theme, great support